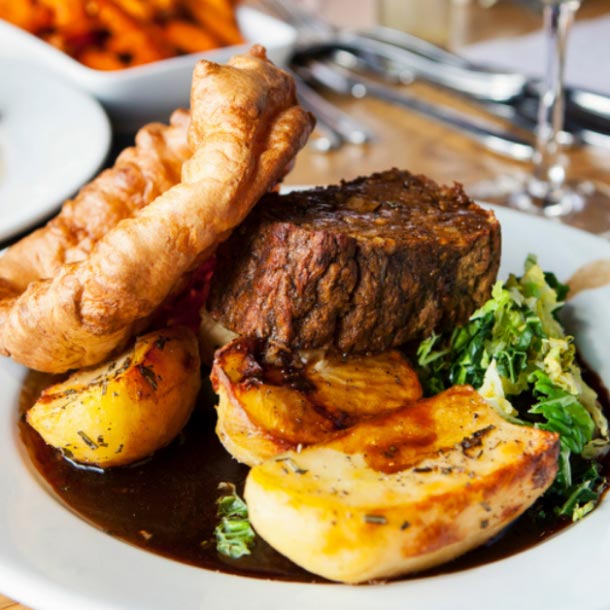 Best Sunday Roasts in Liverpool
Liverpool is the perfect destination for a family weekend or a night out with friends, whichever you are planning make sure you book in for a traditional Sunday roast in one of Liverpool's best restaurants. 
There is no better way to spend time with family than to go out for a big family meal and what better way to end your weekend in Liverpool than to put your phones away and enjoy some family time around the table whilst devouring a roast dinner. 
A roast is also the perfect curer when you're struggling with a hangover after a night on the town in Liverpool city centre. So however you've spent your weekend a Sunday roast is a must have for everyone involved. 
We have tried and tasted many roasts around the city and have narrowed it down to our ten favourite restaurants to give you some variety or roast dinner styles and locations to choose from.
Slim's
If a traditional roast has become boring to you and you fancy something different, look no further than Slim's. Your roast will be served up on a sharing tray and will contain smoked brisket, roast poussin or grilled seitan for the vegetarians. 
Slim's do not hold back on the trimmings, filling the tray with roast potatoes, mash, cabbage, carrot and turnip, stuffing balls and the all important homemade Yorkshire pudding. You've got to be hungry/hungover to devour this man size meal. 
Slim's don't stop there, pair your roast with a delicious cocktail or a creamy milkshake to wash all that food down and if you're still not full, ask for the dessert menu which usually contains a luxury brownie served with honeycomb and ice-cream so make sure you save room for one of those.
Dockleaf
Located in the glorious Baltic Triangle is Dockleaf. Through the week they offer up a range of pizzas but of a weekend serve up their traditional roast dinner. 
The menu changes on a weekly basis but prepare yourself for a chicken, beef or roasted butternut squash. Dockleaf understand that Sundays are the day to pig out so offer starters and desserts to accompany your roast. From chorizo bites to start and three tier chocolate tart to finish, we can guarantee you won't be leaving hungry. 
Dockleaf offers a relaxed environment that can be enjoyed by family or friends in the indoor venue or on the rooftop – the choices are endless in Dockleaf. 
The Monro
Possibly the most recognised restaurant in Liverpool for its roast dinners is The Monro. A traditional, intimate pub setting serving traditional roast dinners. The pub is extremely popular with Liverpool residents which gives it a lot of credibility!
The Monro is located on Duke Street, just down the road from Duke St Boutique so is In the perfect location if you're staying at the hotel.
Again The Monro can be enjoyed by families or friends and also offers a small outdoor area for you to enjoy if it's a sunny day in Liverpool City Centre. 
Buyers Club
If you're a fan of fine wine to accompany your roast then Buyer Club is for you. Choose from chicken, beef brisket, porchetta or nut roast as the centre piece of your meal, accompanied by greens, carrot and turnip, roast potatoes and the trusty Yorkshire pudding.
As good as the roast is at Buyers Club, and it really is good, the main attraction is the selection of wines and cocktails. The restaurant has a carefully selected range of organic wines that can be enjoyed by the glass or the bottle. Or if you're feeling slightly on the rough side from your Saturday night, opt for the Bloody Mary which will definitely make your hangover disappear – the cure is the curse remember!
Hanover Street Social
A favourite among families is Hanover Street Social, located on Hanover Street (if you hadn't already guessed) right in the city centre and surrounded by Liverpool's main attractions such as the Waterfront and Liverpool 1 shopping centre, it's in the perfect location if you've been enjoying the sites and shops of Liverpool. 
Hanover offer multiple options for your roast and also offer great deals, you can enjoy a two course meal for just £18.95pp or if you can't choose between a starter or dessert then the three course option is still only £24.95pp. Hanover is also one of the only restaurants that offers gammon on their roasts so if that's what you fancy, you know where to go!
Frederiks
Are you in need of a cocktail or a pint with your Sunday roast? Head to Frederiks. The restaurant which transitions in to one of Liverpool's most popular bars of an evening and weekend is the perfect place to recover from your hangover. 
Located on Hope Street, Frederiks is located in between Liverpool's two cathedrals so you can enjoy a glorious view whilst enjoying a top notch roast dinner (and probably a pint too). 
Don't underestimate the roast because Federiks is also a bar, they definitely don't sacrifice quality on their traditional, delicious roast dinners.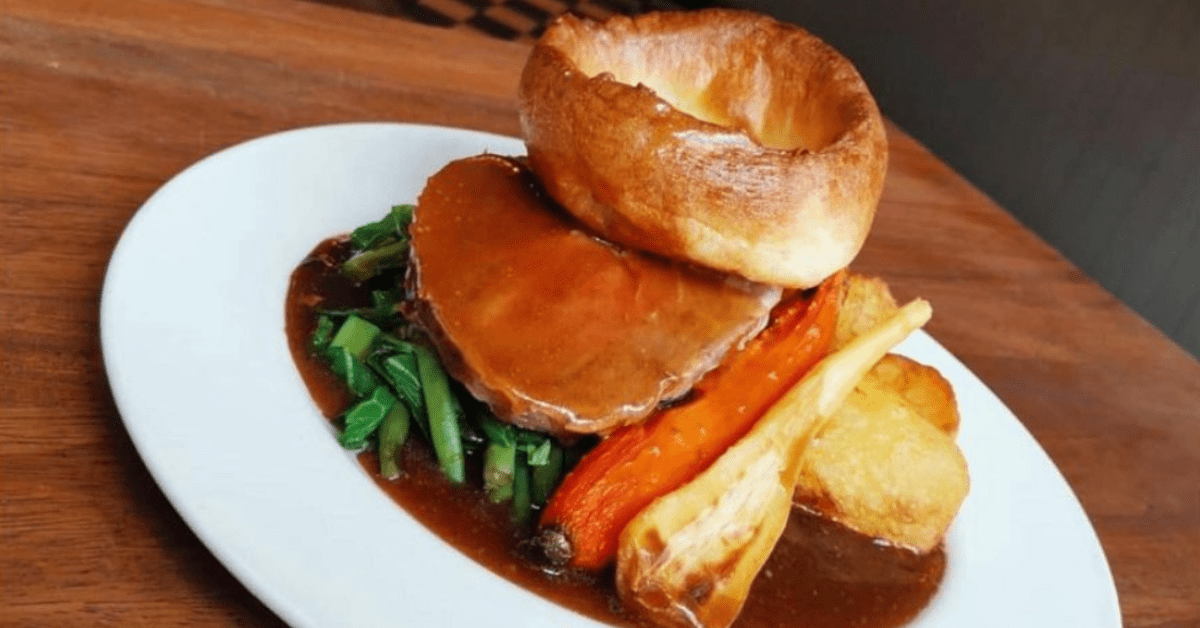 Baltic Social
Another Baltic Triangle wonder is Baltic Social. A side of pigs in blanket and cauliflower cheese makes this venue a definite on our top ten list. Who doesn't love these two things on their already overflowing roast dinner plate. 
The best thing about Baltic Social is that if you're too hungover to leave your bed at The Baltic Hotel, you can order on Uber eats and have it delivered to you! The ultimate hungover roast dinner!
If you've got room for more after your roast be sure to order the cookie stack – as the name suggests, it's a gigantic stack of cookies filled with ice cream and sprinkles – just when you thought it couldn't get any better!
Pieminister
Don't fancy the normal Sunday roast with all the trimmings? Pieminister offer the ultimate alternative – a bed of creamy mash, topped with your choice of pie plus a Yorkshire pudding filled with swede mash, crispy roast potatoes, a pig in blanket and crispy crackling. Carb heaven. 
The range of pies in Pieminister is endless, from traditional beef and ale to chicken and ham plus a variety of vegetarian, vegan and gluten free options! 
Egg Café
If you're searching for the best vegan roast dinner then look no further than this award winning venue. Nut roast and all the trimmings is not just eaten by the veggies of the City, meat eaters flock to Egg Café because it really is delicious! 
The Egg Café is located just off Bold Street, directly in the city centre so you won't have to travel far and wide to get your vegan roast dinner fix! 
It doesn't stop there, the restaurant also offer a range of vegan and vegetarian desserts so you don't have to be jealous of your meat eating friends, you'll have a meal they'll be jealous of!
Delifonseca
Located on Liverpool's stunning waterfront is Delifonseca, a venue that is focused on using the best produce from around the world, starting with their in house butchers which you can expect your roast dinner meat to come from.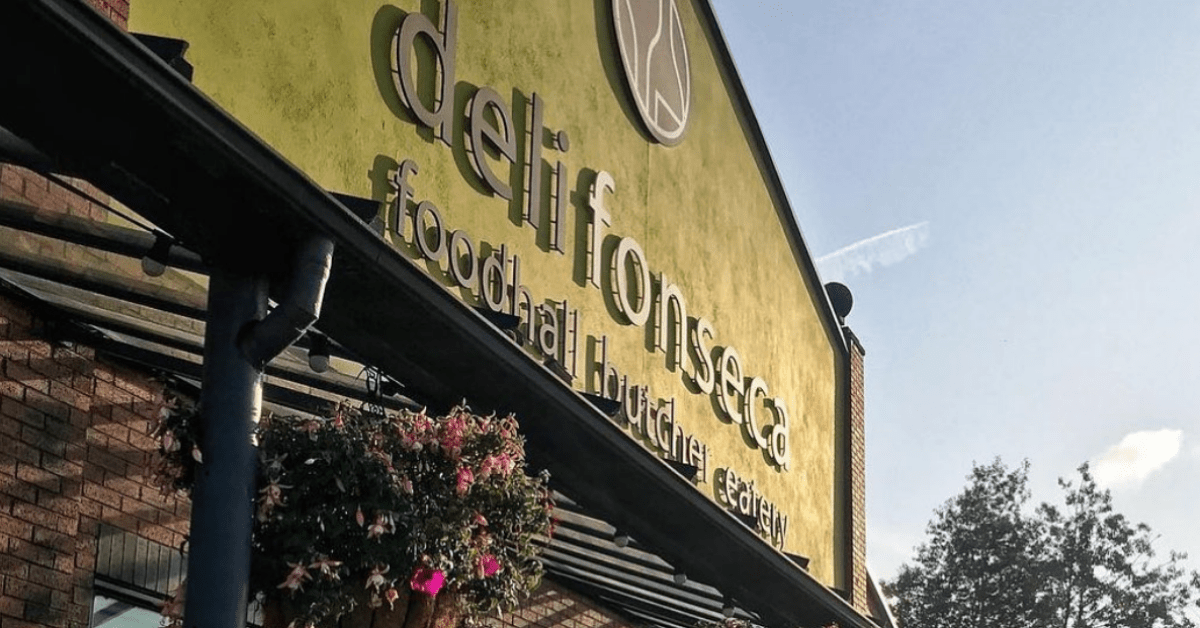 The roast dinner is served in a plate sized Yorkshire pudding which many say is the best part of a roast dinner so if you agree, you know which restaurant is for you. Within the Yorkshire pudding you'll find all the usual Sunday roast suspects, roast potatoes, Brussel sprouts, greens and more. 
When you've finished eating your roast in the restaurant, make sure you check out the in house deli where you can buy much of the fresh produce you had for your dinner. 
Whether you're in the mood to stuff your face, have a traditional roast or try something a bit different, you can find a restaurant suited to you on our guide to the best Sunday roasts in Liverpool.