Best Bars on Seel Street on a Saturday Night
Seel Street is located in the City Centre and has become the central hub of Liverpool nightlife. Every night of the week, the street is filled with people enjoying drinks in the range of venues that span the entire street. 
Saturday night is when the street really comes alive, not only are the bars full but people flock out onto the street queuing to get into all the amazing venues. 
As Seel Street is only a 2 minute walk from the hotel and we want to ensure you have the best time when you stay with us, we have created a list of the top 10 bars to visit!
Heebie Jeebies
If you're from Liverpool then you will be familiar with this club, everyone has a story about a night out in Heebie Jeebies. If you're not from Liverpool expect to hear music rom the likes of Arctic Monkeys to David Bowie blasting from the speakers and a busy dance floor! 
Head downstairs to EBGBS and enjoy live music from local bands, silent discos hosted by Liverpool DJs and an array of cocktails.
Brooklyn Mixer
Brooklyn Mixer is a three floor club, each floor offering a different style of music, R&B, Indie and Dance music are the common variety on a Saturday night. The bar is known for having some of the best bar staff in town due to their extensive knowledge of cocktails and spirits plus their all round exceptional service.
However don't expect to be able to get one on one time with a bartender on a Saturday night, you'll struggle to get to the bar through the sea of people and the music will be too loud for you to hear them, but let's be honest, Saturday nights are for getting drunk and letting loose. Save your cocktail education for weekday nights out. 
The Peacock
The Peacock has been a resident on Seel Street for over ten years now and is still one of the most popular venues for scousers and visitors alike. Similarly to Brooklyn Mixer, The Peacock spans across two floors and offers a different vibe of music on each floor. Downstairs you can expect disco, funk and classic club songs.
Head upstairs for house and techno music if you're really in the mood for a dance. 
One of the best parts of The Peacock is that they serve pizza through the night. Forget having to leave a bar and get food on your way home, you can sit and enjoy the end of your drinks whilst devouring a delicious pizza. 
54
If you prefer a more high end, luxury feel to your bar then head straight for 54. You'll be surrounded by glamorous people sat in private booths drinking bottles of Champagne and Prosecco. 
54 often have live DJs or hosted events on a Saturday night, so if you're attending, be sure to book your booth so you aren't disappointed on arrival. 
The cocktail menu at 54 is one for your Instagram story. The classic porn star martini is of course a favourite but all of the cocktails are served in luxury glasses and embellished with fruit, flowers and more. You won't be disappointed if you prefer a pretty drink.
Kazimier Garden
A relaxed outdoor venue tucked away behind a garden gate and one of the most popular beer gardens and live music venues in Liverpool.
The Kazimier Garden has a laid back atmosphere but an incredible vibe of an evening thanks to the eclectic mix of performers that make appearances in the bar. 
Salt Dog Slims
Another Liverpool favourite is Salt Dog Slims, owned by Graffiti Group who own a variety of other bars and restaurants located in the city centre such a Santa Chupitos and Duke Street Market – all of which are popular with the Liverpool crowd. 
Salt Dogs is a small venue but that doesn't stop a sea of people flocking there every weekend. If you enjoy loud music, dancing, bartenders jumping on the bar, cocktails with flames and a trusty hotdog then Salt Dogs will be right up your street. 
More often than not you're going to have to queue to get in to Salt Dogs on a Saturday but if queuing isn't for you, then try 81LTD which is the luxury cocktail bar located above Salt Dogs which can only be accessed by a private code provided by the bartenders. 
81LTD is an unreal experience, it's like being in a high end jazz club in New York that occasionally blasts a bit of CHIC on a Saturday night to get everyone grooving.
If you're partial to a fancy cocktail or exclusive spirits then be sure to take your chances on getting in to 81LTD.
Arts Club
The Arts Club is one of the most popular event spaces in Liverpool hosting the likes of Paul Weller, Foals, Skepta and Circus Events. Live music is at the epicentre of the venue but it does also act as a bar on nights when there are no acts on. 
If you're lucky enough to be in the city when there is a live event on at the Arts Club, make sure you take advantage and book a ticket. Events at the Arts Club are intimate but as the venue comes alive you'll feel as though you're at a festival!
The Pogue
 

Mahone

 

Do you prefer a traditional style pub even on a Saturday night? Pogue Mahones is an Irish pub located in the midst of the crazy club scene that is Seel Street. 

Pogue Mahones went all out with the décor to make you feel as though you are sat in an authentic pub in Ireland but don't let that fool you in to thinking Pogue's can't play host to a fun Saturday night on the town. They serve everything you could want on a night out, from cocktails, beers and wine and they will even cook you up a pizza – does it get any better?
Be At One
The ultimate and craziest cocktail menu you can imagine is waiting for you on a table at Be At One, from Kinder Bueno cream cocktails to Daquiris topped with fizzy laces – if you have a sweet tooth and love a splash of alcohol with your sugar fix then Be At One is your haven.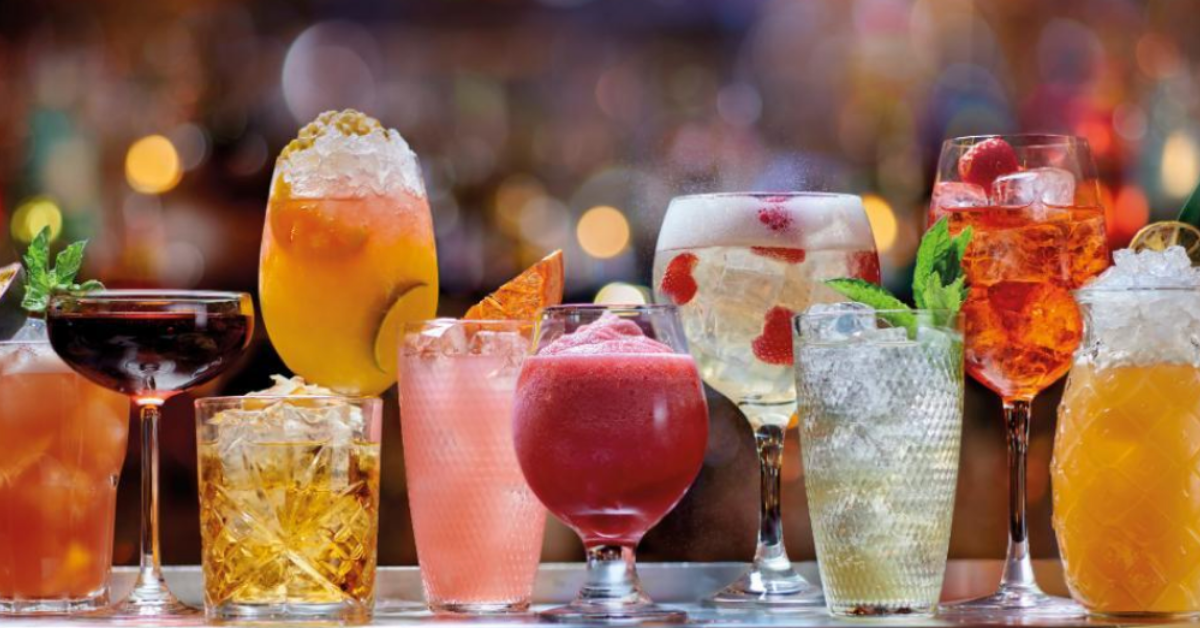 The Bar has a beautiful outdoor area fitted with heaters so even on a cold evening you can sit outside and listen to the mayhem unfold on Seel Street whilst enjoying your drinks in the warmth. 
If the outdoors isn't for you, head inside and enjoy the quirky décor of the venue. Be sure to check out the toilets, their the perfect spot for your next Instagram picture!
The Zanzibar
Liverpool is known for its live music scene and The Zanzibar has always been at the epicentre of that since 1990, hosting some huge artists such as Liam Gallagher, The Coral, The Zutons and The Libertines. 
Nowadays it provides a stage for local, up and coming bands but also plans to expand its event range and host alternative club nights and other events – soon to be revealed by the new owners who took over the bar in 2021 to prevent closure. 
So there you have it, our favourite bars to visit on a Saturday in Liverpool. We've picked a bar to suit everyone but if you're more of the staying in type, we have fully stocked mini bars at Duke St Boutique so you can stay in the luxury of your room and still party!