Pimp your stay
As if your stay couldn't get any better.
Fill Ya Boots
Pre book the entire mini fridge and everything is yours for one reduced fee. Beers, Gin, wine and something lighter for the morning after.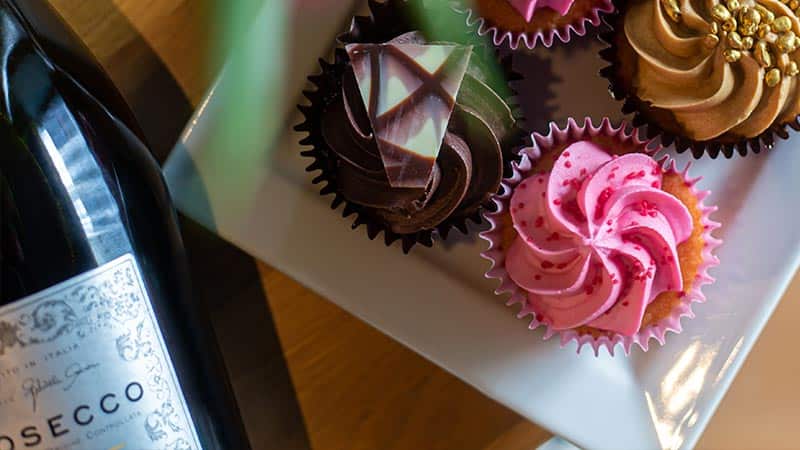 Town Treats
Surprise the birthday BAE with Balloon Clusters, Happy Birthday Cupcakes, Bottle of Prosecco or Bucket of Beers.
Sort your head out
Is your head spinning from our fill ya boots package. Our hangover kits will sort that out. What's inside is anyones guess.
things we get asked all the time
What time is check in/out?
Check in is from 3pm and checkout is 10am but if you need to check in at different times, get in touch and we will do our best to accommodate you.
where can i park?
Give us a call on 0151 318 5840 and we will assist in finding local car parking.
DOes the room have a mini bar?
All rooms are fitted with a Marshall speaker mini fridge which features a variety of drinks and snacks such as Prosecco, Beer, Liverpool Gin, soft drinks and chocolate treats.
Where are the nearest bars and restaurants?
Duke Street is located in the city centre and is within walking distance of Liverpool's main attractions plus the thriving hospitality industry surrounds the hotel.
Do I need to leave a deposit?
A deposit may be required on check in depending on your stay. Please get in touch with us and we can advise.
what's the check-in process?
We offer a contactless check in which you can do from your phone so you don't have to worry about check in queues. There will be a receptionist available if you need assistance.
what's the address for my sat nav?
Our address is 181-185 Duke St, Liverpool L1 4JX. We are located at the top of Duke Street, you won't miss our neon pink sign.
can i follow you on social?
Yes! Our facebook and instagram is @dukestboutiquehotel where you can follow us and stay up to date on all of the Duke St Boutique news.
can i book extras for my stay?
We offer a range of extras to pimp your stay, such as purchasing the contents of the mini fridge or a balloons and cakes package.
can i have your number?
We don't just give our number to anyone but we'll give it to you - 0151 318 5840.