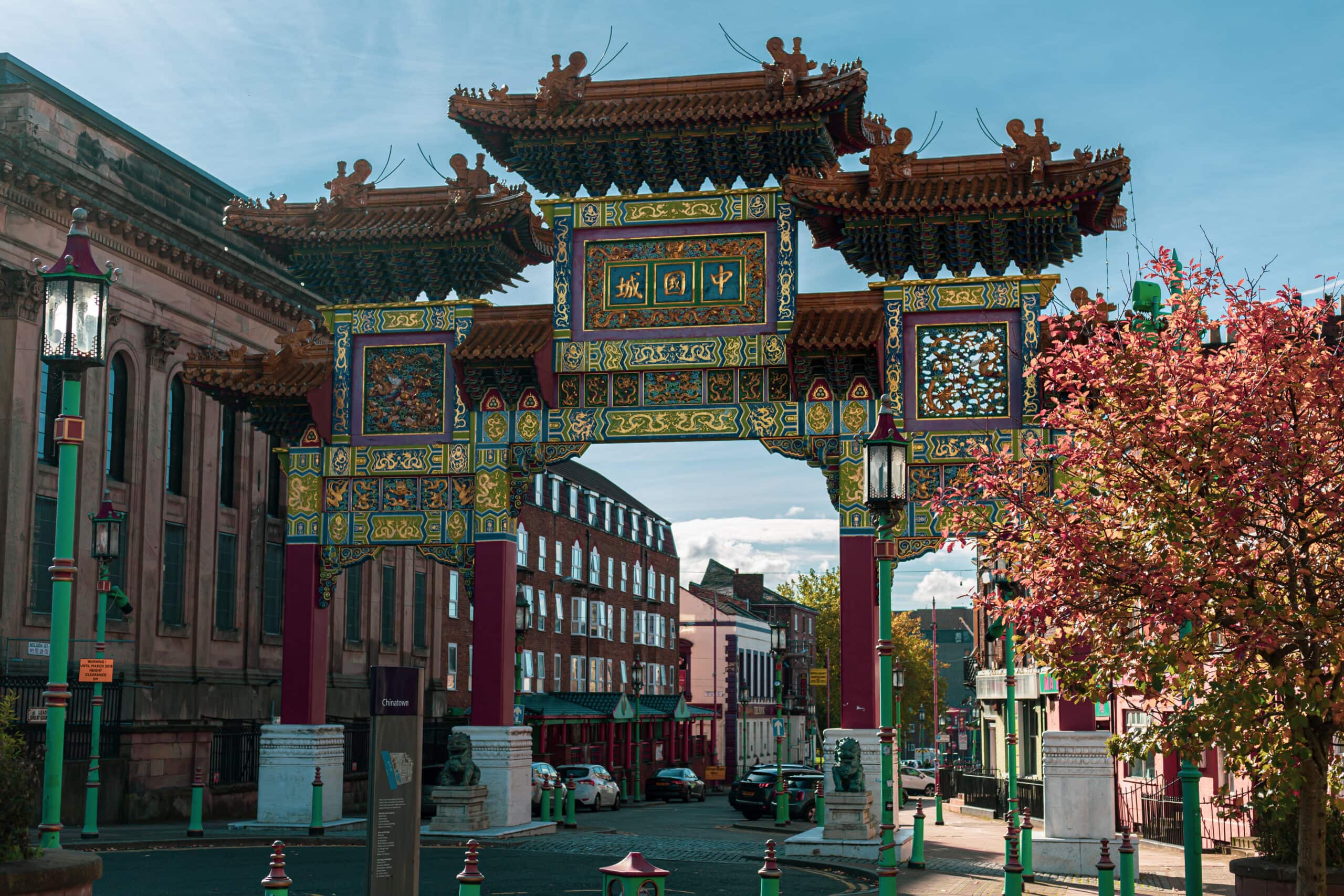 Ultimate Guide to Liverpool's Quarters – From Georgian to Baltic
History, culture, art, music, food and drink – Liverpool has it all. Unlike most cities, Liverpool has enough quarters to fill two cities, yet they're all close enough to explore during a weekend.
Liverpool is a city filled with hidden gems. Whether you're looking for vintage boutiques, independent restaurants or a wild night out, there is so much to explore, and each quarter of the city has something unique to offer. From the creative hub of the Baltic Triangle to the UNESCO World Heritage Site of the waterfront, experience it all here.
The city was crowned the Capital of Culture in 2008, and over 10 years later, it's still living up to that title. There is nowhere else in the UK that epitomises such diversity in art, music, food and drink whilst traces of its industrial past can be found around every corner.
We're taking you on a unique tour across the city and exploring the quarters that make Liverpool so special. Whether you've lived in Liverpool for a lifetime, just moved here for university or visiting for a weekend, we bet you'll learn something new and be inspired to head out on your own exploration.
Georgian Quarter
With a history dating back to the 1800s, Liverpool's Georgian Quarter is arguably one of the city's most picturesque areas with its cobbled streets, Georgian townhouses, iconic landmarks and not one but two cathedrals.
Stand in the middle of Hope Street and you'll be able to see two monumental cathedrals bookmarking the street. The Anglican and Metropolitan Cathedrals are arguably two of the most iconic landmarks Liverpool has to offer and planning a visit to both of them is essential for every visitor.
Along Hope Street, you'll also find a wealth of independent cafes, bars, restaurants and hotels as well as the legendary Royal Liverpool Philharmonic, which is home to the world-renowned Royal Liverpool Philharmonic Orchestra.
Discover some of the city's most critically acclaimed restaurants during your trip to Liverpool's Georgian Quarter such as The London Carriage Works, The Art School and Six by Nico. You'll also find an array of bars including the Florist, Papillon, Fredericks and the Philharmonic Dining Rooms.
Darting away from the bustle of Hope Street, you'll find quaint backstreets that lead to idyllic community grassed squares such as Faulkner Square. The charming streets are lined by 18th-century Georgian townhouses that are mainly residential premises and make this corner of the city so magical.
Chinatown
Liverpool is home to the oldest Chinese community in Europe and its Chinatown was also the first to be established in Europe.
12 streets make up the cities Chinatown, with the entrance being framed by the largest Chinese arch outside of China. The arch which stands at an impressive 13.5 metres tall was imported, piece by piece from Shanghai, a city Liverpool was twinned with in 1999.
Get up close to the arch and see if you can spot the 200 dragons that are intertwined with the handcrafted gold, red, green and royal yellow paintwork.
Making your way through Chinatown you'll find an array of Chinese and pan-Asian restaurants, cafes and supermarkets as well as Chinese schools and churches.
Every year, during Chinese New Year, the city flocks to Chinatown to enjoy the magnificent celebrations that are put on display. From unique performances to an energetic street parade with dancing dragons and firecrackers, it's one of the best celebrations in the city.
Located just south of the city centre, Chinatown is easily accessible via a short walk making it ideal to explore during your time in the city.
Ropewalks
Liverpool's Ropewalks district is creative, bohemian and the heart of the city's independent scene.
The centre of the Ropewalks district is most certainly the cobbled Bold Street, a hub of activity with cafes, bars, restaurants, shops and street art lining all the way up to the historic St Luke's.
St Luke's, which is locally referred to as the Bombed-Out Church, was severely damaged during WW2, and as a consequence has no roof.
Despite the damage, the church has stood the test of time and now serves as a unique event space that hosts weddings, cinema nights, markets and even gigs. St Luke's is a defiant reminder of Liverpool's past and is a celebrated monument in the city.
As well as being the heart of city nightlife with a whole host of bars and clubs to explore, Liverpool has a thriving live music scene. Many of these venues can be found within the Ropewalks district and offer fans of all genres the opportunity to experience new, popular and classic music from both new and existing talent.
Nestled within the hustle and bustle of Ropewalks is Duke Street, home to several popular Bars and Restaurants such as Duke Street Market and Il Forno. You'll also find us, Duke Street Boutique Hotel at the top of the road – you won't miss our neon pink sign!
Cavern Quarter
You can't come to Liverpool without exploring the magnificent history of the Beatles. Whether you're a fan or not, their music has influence across the world and exploring their old stomping ground is a pilgrimage in its own right.
The Cavern Quarter in the city centre is where you'll stumble across iconic venues where the Fab Four played as well as statues of famous faces who frequented the area, gift shops dedicated to the Beatles and of course plenty of buskers singing all of the classics.
This area of the city provides a great atmosphere day and night with an array of bars and clubs on Victoria Street and Matthew Street. Live music is especially popular in the Cavern Quarter so whatever time of day you're bound to find new and emerging talent.
St George's Quarter
If you're arriving in Liverpool via Lime Street Station, then you'll arrive into St George's Quarter. Stepping out you'll immediately see the grandiose St George's Hall, a magnificent neoclassical building that is home to public and private events.
Just next door, on William Brown Street, you'll also find the World Museum, the Walker Art Gallery and Liverpool Central Library. This corner of the city is full to the brim of culture ensuring you can get lost exploring for hours on end.
Liverpool's St George's Quarter is part of the cities World Heritage Site and is home to some of the finest Victorian architecture in the city. This quarter is home to not one but three theatres all within short walking distance. The Liverpool Empire on Lime Street, Royal Court Liverpool on Roe Street and The Playhouse Theatre on Williamson Square
So there you have a breakdown of Liverpool's 7 quarters. Of course, there is so much to explore within each one and everyone who lives in or visits the city will have their favourite, but we encourage you to head out and find some hidden gems when you're next around.
Baltic Triangle
Liverpool's Baltic Triangle is an area which has seen a massive amount of investment over the past decade, and the work isn't complete yet.
This area of the city is known as the digital and creative corner where you'll find some of the most exciting businesses and start-ups as well as an array of independent concepts such as bars, music venues and the highly popular street food market, the Baltic Market.
Just a short 15-minute walk from the city centre, you'll know when you've reached the Baltic Triangle as street art begins to appear.
From Liverpool FC manager Jurgen Klopp to the evolution of man and the infamous Liver Bird Wings, keep your eyes up to spot the ever-growing collection of murals on display.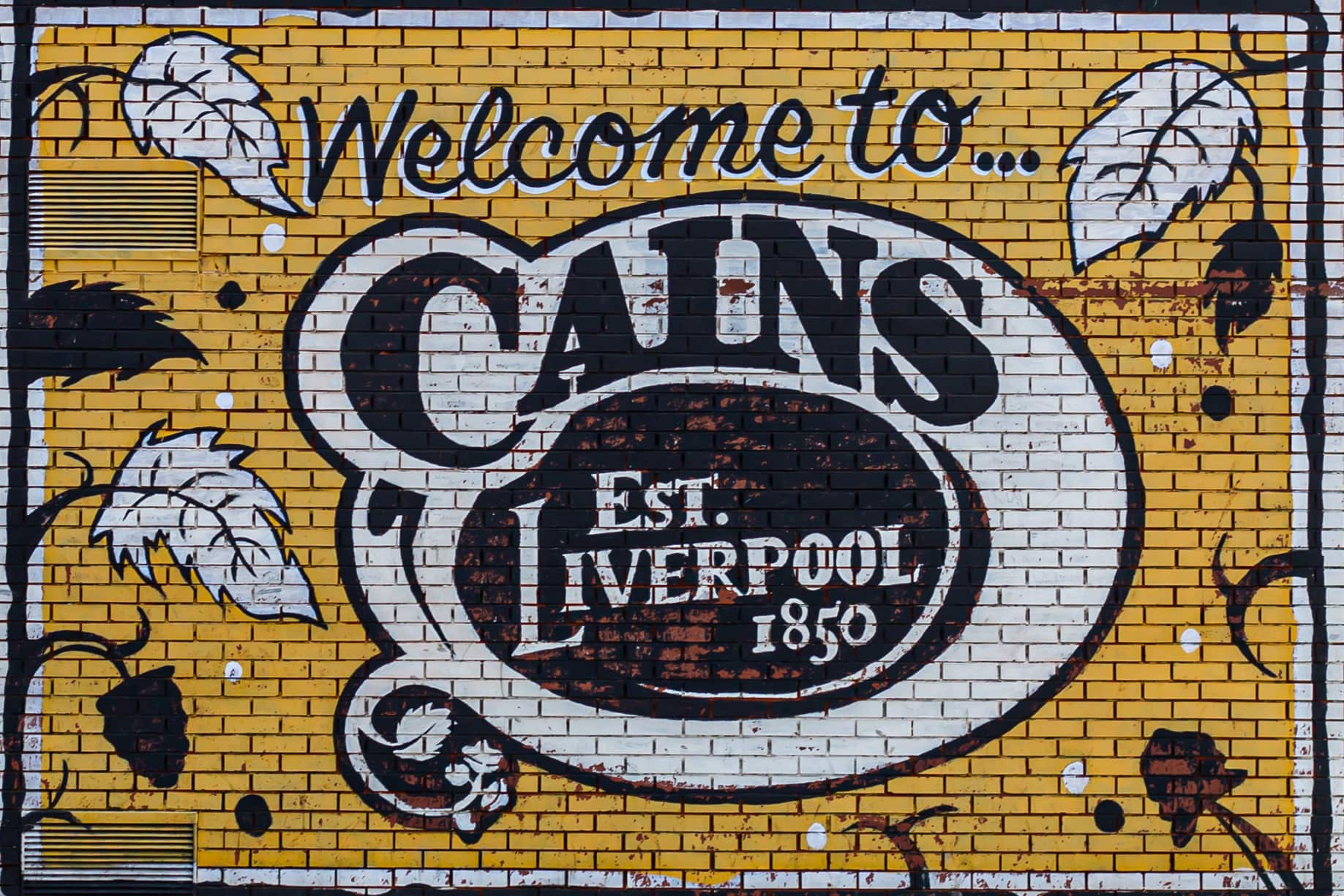 What was once an unused and unloved area of the city, is now a destination in itself.
Buildings that were once abandoned breweries, warehouses and factories have been reimagined and had life pumped back into them. And as more and more businesses opt to move into the area, it's become a real hub for creativity and social activity meaning there is always something to do or see, whatever the time of day, or time of year.
From the wildest night of Bingo at Bongo's Bungalow to al fresco gin tasting in the Botanical Garden and a round of mini-golf at Ghetto Golf, there truly is nowhere else quite like the Baltic Triangle.
If you're looking for somewhere to stay, be sure to check out The Baltic Hotel.
Waterfront
The Liver Birds, Three Graces and the majestic Albert Dock – welcome to Liverpool's Waterfront.
It is arguably the city's most recognisable area and it's packed full of things to do and see. From the marvellous Pier Head, you'll be able to look across the River Mersey towards the Wirral or turn to face the city and you'll be greeted with a spectacular skyline, the historic Albert Dock and of course, the Three Graces which are home to the Liver Birds, a must-see.
The Albert Dock is what attracts the most visitors due to its immense heritage that dates back to the 19th century where it dominated global trade. Blending old and new, the Albert Dock is the perfect place in Liverpool to eat, drink, learn, stay and explore.
There are numerous museums on the waterfront including the Merseyside Maritime Museum, the International Slavery Museum, the Museum of Liverpool and of course the Tate Liverpool.
From unique exhibitions and something for the kids, there is so much to be explored in this picturesque corner of Liverpool.
The Albert Dock is bustling morning, noon and night with an array of chain and independent restaurants, bars and cafes to enjoy. Sit outside and watch the world go by against the beautiful backdrop that is the Albert Dock.
If you want to enjoy the ultimate view of the city then visitors can hop on board the Mersey Ferry and the unique Razzle Dazzle Ferry where the cities UNESCO World Heritage Waterfront can be viewed in all of its glory.
There you have a breakdown of Liverpool's 7 quarters. Of course, there is so much to explore within each one and everyone who lives in or visits the city will have their favourite but we encourage you to head out and find some hidden gems when you're next around.