Duke St Boutique's Guide to Castle Street
Castle Street is one of Liverpool's most popular destinations due to the thriving bar and restaurant scene. It is located in the heart of the city centre, just a stone's throw away from Liverpool's historical waterfront and the shopping district of Liverpool 1.
Whether you're looking for somewhere to eat and drink after a busy shopping day or a day of sight-seeing, you'll find a beautiful venue to spend the evening. 
Brief History of Castle Street
Castle Street is one of Liverpool's 7 'ancient streets' and can be seen on maps dating back to the 13th century. The buildings on Castle Street maintain the original features of the time but instead of being home to banks as they previously where, they now house some of the city's most popular bars and restaurants.
On one end of the street, you'll see Liverpool Crown Courts (not as aesthetically pleasing as the buildings on Castle street) where the Queen Victoria statue stands tall, and on the other end you'll find Liverpool's Town Hall which was built and established in 1754, it has been referred to as "probably the grandest suite of civic rooms in the country" by the authors of Buildings of England.
The Town Hall is a must-do on your sight-seeing itinerary of Liverpool.
Best Restaurants on Castle Street
Maluco
Maluco Pizzeria is the first venue you will find when walking on to Castle Street from the Town Hall. It is a small Pizzeria that rustles up some crazy pizza combinations that are bound to blow your mind. The most infamous of those is the 'Return of the Mac' if you haven't guessed already by the name, it takes inspiration from Mcdonalds Big Mac, it is topped with mozzarella, beef mince, white onion, pickles, lettuce and homemade big mac sauce – it's one for the bucket list!
All of Maluco's pizzas are out of the ordinary but they're designed to tantalise your taste buds and they do exactly that. However, if you do prefer a traditional pizza, they offer originals such as a Margherita and a vegetarian option. Maluco also have a note on their menu offering to make you any pizza you desire *if they can. 
It's not just pizza for mains at Maluco, they also have a Nutella calzone so you can have pizza for two courses – a carb lover's dream!
Pasta Cosa
If you haven't quite finished your activities for the day and want something you can eat on the go, Pasta Cosa is your one stop shop.
Preparing freshly made pasta dishes in their open kitchen on order such as Carbonara, Bolognese and Salmon & Prawn. You start by choosing the type of pasta you'd like, then you choose your sauce, then you can add extras – you'll receive your perfect pasta dish cooked fresh, in front of you, all for an excellent price and available to take away!
A favourite item on the menu for many is the garlic bread. Hot, soft bread drizzled in garlic butter and you can add cheese, is your mouth watering yet? We haven't even touched on the desserts and shakes yet, Nutella cheesecake pots, Tiramisu, Sicilian lemon drizzle cake and wash that down with a caramel coffee & biscotti shake. The food coma will be worth it!
Bacaro
An extensive menu of small plates that were created to be shared, which is a good job because you're going to want one of everything off the menu – it's that good!
The menu is split into sections such as charcuterie, fish, meat and vegetarian & salads and it is advised you choose at least one from each section to get the most from the menu and your Bacaro experience. 
The restaurant is inspired by the working man's pubs in Venice which go by the same name (Bacari). Historically the Bacari were small, canteen style venues but in the modern era they have become elegant venues, serving creative delicacies frequented by many. 
Bacaro has an outdoor seating area which is perfect for a summer's day, so not only can you enjoy the food but also the beautiful views of Castle Street – you'll feel as though you're sat on the Riviera in Venice.
Gino D'Acampo My Restaurant
Another Italian venue on the street owned by popular chef Gino D'Acampo but this venue is a more luxury, dine In venue. Gino's is very popular with the Liverpool crowd who flock there every night of the week to get their pasta fix in the opulent setting.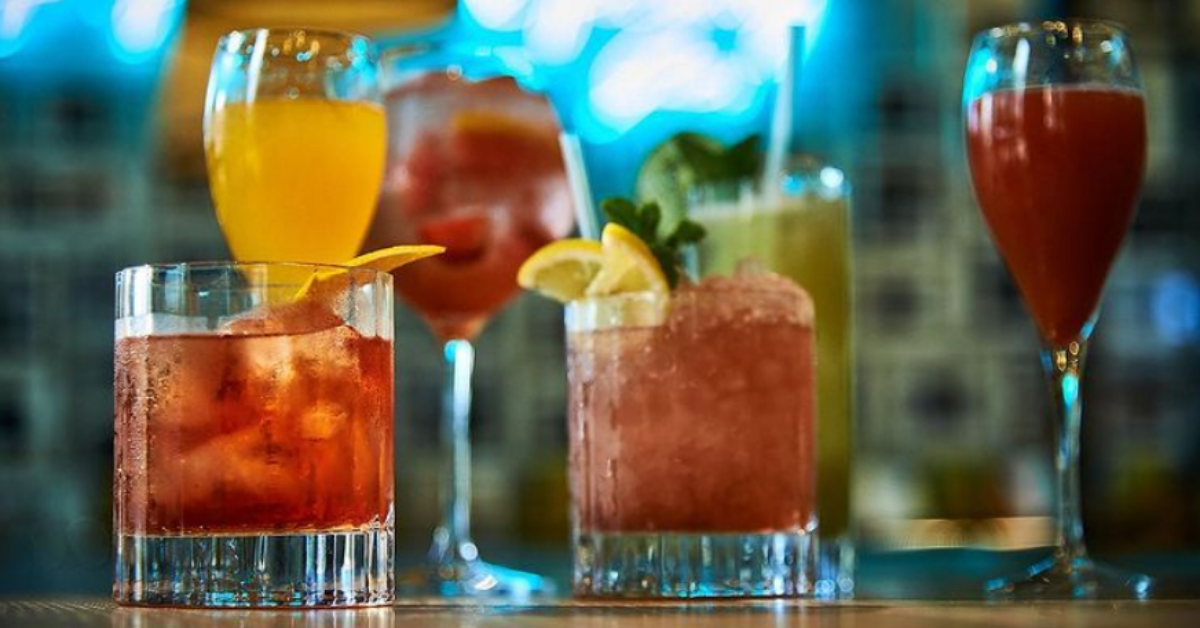 Gino's menu is more of a traditional Italian menu where you can expect to find the usual suspects, from Seafood Linguine and Pesto Pasta to a range of Pizzas topped with Salami or Pecorino. 
If you enjoy a cocktail or a drink of any sorts, the Gino's drinks menu is extensive to say the least. With over 10 cocktails to choose from, a variety of Gin and other spirits and a long wine list, you really are spoilt for choice. You can enjoy your drinks sat outside on the summer terrace which is the perfect sun trap for you day drinking adventures. 
Best Bars on Castle Street
Liverpool Gin Distillery
The clue is in the name, if you're in to your Gin then this is the bar for you. Not only do they have the biggest gin selection of any bar in town, they also have their own in house gin distillery where they produce the very popular Liverpool Gin which comes in 4 variations including rose petal gin and lemongrass and ginger gin.
The distillery offer gin tasting classes and gin making classes, so if you're a gin enthusiast and planning a night out with friends then speak to the amazing staff at the distillery. During the gin making classes you'll distil your own bottle of gin and infuse it with botanicals of your choice.
You can sit and enjoy a drink and a bite to eat in the bar whilst you watch the copper distillery machine create the gin you're drinking.
Neighbourhood
If you prefer a 'club' scene then head straight to Neighbourhood where you will find a venue filled with neon light signs which are perfect for your Instagram pictures, booths so you have your own private area with friends and live music from Liverpool DJ's, saxophonists and drum players.
Neighbourhood do offer food and refer to themselves as a 'New York inspired vibrant dining restaurant and bar' but people mainly flock there for the nightclub environment rather than the food (although it is delicious) where you can get dressed up and enjoy a night of drinking cocktails and dancing with your friends. 
If you're in for a big night out, you can order bottles of Belvedere vodka which will be delivered to your table by the waiting on staff holding sparklers – if you like to have all eyes on you, this is the way to do it!
Castle Street Townhouse
If you're looking for somewhere to just relax and have a nice drink then retreat to Castle Street Townhouse. They have a glorious outdoor seating area with heaters so even on a cold evening you can still sit outside and watch the world go by. 
Castle Street Townhouse offer nibbles such as humus and pitta to snack on whilst enjoying your drinks relieving the pressure of having to order a meal when all you want is a drink. 
If you're staying in Liverpool, Duke St Boutique is only a 10 minute walk from Castle Street so you'll get to enjoy the other wondrous areas of Liverpool such as Duke Street whilst walking home from your evening on Castle Street. 
So there you have it, no matter what type of evening you want to have, there is a venue for you on our guide to castle street!